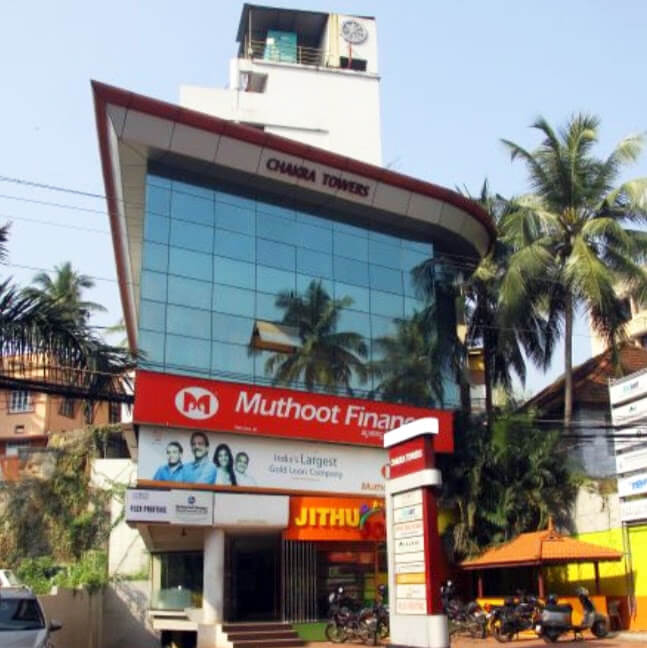 LET THE PROMOTION WHEEL ROLL PROMPTLY
It was an amazing journey. From a small creative initiative to an autonomous, proficient and innovatively determined fully accredited advertising agency offering 360o services, an amazing roller coaster.
We already constructed eternal and everlasting associations with reputed clients and we are eager to do so continuously.
Our artistic venture started before 31 years, exactly launched on 1989 and over the decades Chakra has been rendering professional services to the customers with our group includes profoundly gifted people in Marketing, Creative, Media and Client administration.
Our Creative clusters of Art Directors, Visualisers, Copywriters and Designers not just have the correct blend of expert aptitudes yet in addition artistic attributes.
We are based in Trivandrum, and we have our offices at Kollam, Cochin and dealers in all vicinity of the state.
Progressively over we deal with most recent integrated solutions to guarantee most extreme quality yields in Creative expressions, Print media and Out-of-Home arrangements. Through a vast spectrum of communication services, we deliver sophisticated solutions regarding customer prerequisites with sufficient media optimization.
We have deep insights regarding chances and challenges of advertising industry. In short we structure an achievement to every single customer who crosses the entryway steps of CHAKRA.
ESTABLISHED
It all started! An immense ambition to create something caring for creative intentions and innovations got seeded.
FABRICATION UNIT
A memorable mile stone in our journey. Chakra's bunch of efficient and skilled people started contributing as an exclusive fabrication unit.
CHAKRA EVENTS
Our event management wing born .We always striving hard to perfectly meet our client's expectations regarding their events and contribute vibrant ideas for the superb execution of those events on pre determined budgets. Let it be a product launch or corporate event or conference or a publicity campaign, we will assist you in making it more popular and more successful .we already organised many events for government and prestigious clients.
INS ACCREDITATION
First feather to our cap. We got an identity in Advertising sphere by becoming an INS accredited Ad Agency
CHAKRA PRINT & SIGNS
Beginning of our own Printing Unit. Now we are one of the Top printing firms in Town because of our expert hands and high end technologies. We have idea rejoinder for your entire search regarding printing requirements.
DAVP REGISTRATION
We call it as a gift for our efforts of uncompromising quality and perfection.
PRASAR BHARATHI REGISTRATION
We got registration and accreditation status by complying with framed Rules and policies which are reviewed from time to time in the changing market scenario. another feather to our cap
AD ON WHEELS (KSRTC)
Our prestigious venture which gives unrivalled branding service across Kerala through KSRTC buses. It paved way for popularity and exploration of transit advertising. Being a Sole licence holder made us unique and favourite pick of prestigious clients.
WOWELS (DIGITAL MARKETING)
as the world gone digital, we too did the same with an exclusive digital marketing wing titled "Wowels".