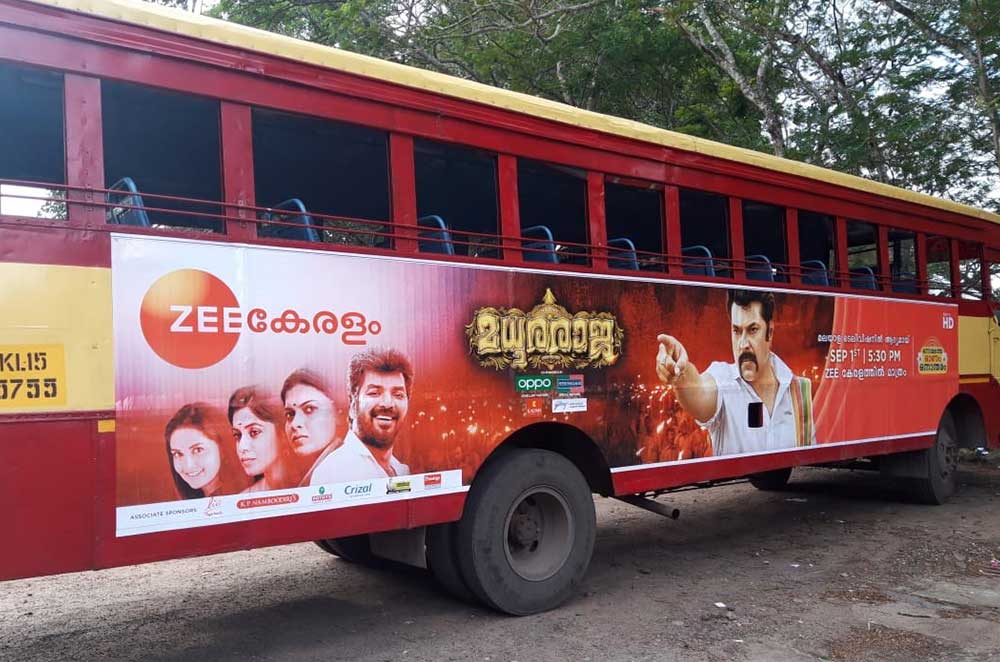 Voyage of grant coverage.
Transit advertising, the innovative expression of new age advertising. When done wisely, transit advertising is effective more than any other type due to its numerous advantages.
We are the pioneer sole licence holder of bus body branding on Govt. buses (KSRTC), which provides a very broad opportunity to promote brands. More than 6000 buses in around in 96 Depots are plying across the state. Bus body is an instant communication medium at lowest cost per impression.
This display medium can convert ordinary audiences to potential clients. If you are planning campaigns or events, KSRTC buses with tremendous coverage at every nook and corner of Kerala terrain, provide popularity within a very short span of time.
Offering more services, covering more routes and having long halt time makes ordinary buses a cost effective out-of-home advertising mode with extended exposure and frequency. People are visually receptive and pleasant travellers, so nothing to think twice in offering an extra Ordinary trip to your brand.