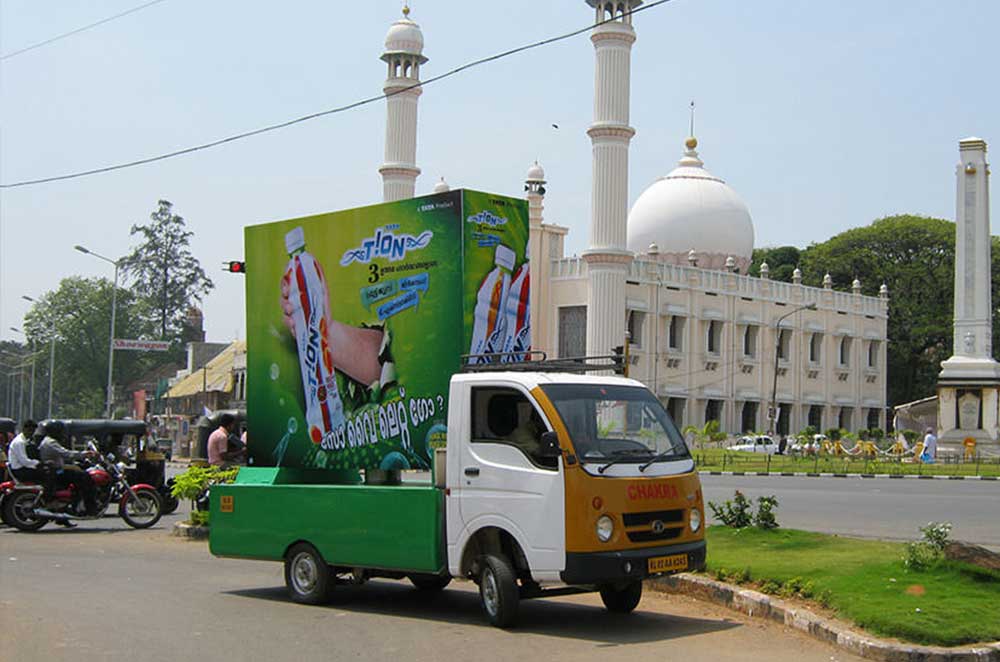 Our Moving hoarding, their memory holding,
Hoardings offer constant advertising with round the clock nonstop feel. The best factor regarding hoardings are, in contrast to commercials or Magazine advertisements, you can control your market zone, promoting areas and target audience.
Moving hoardings becomes the level best media for new businesses, awareness campaigns and start-ups. They guarantee continued exposure and are surely going to adhere to the minds of perspective audience for a long period.
We can deliver exclusive mobile hydraulic moving hoardings. These elite portable pressure driven hoardings are completely ideal approach to reach at your potential customers. These progressing hoardings can be located at desirable areas in wanted statures and achieve desired results. These hoardings can be lit up during evenings and give incredible understanding and cost worthiness.